SafePC V5.00
Computer is a must and very useful in today world. However, it is like a black box to many of us. What is inside the box? How it works? What is running inside? Not even an expert can track it and explain it in full details. If you have many computers, the task is even more difficult.
SafePC guards and monitors your computers. It is an IT asset manager and also a process, hardware and system health monitoring software. In general, it is like a CCTV for your computers. SafePC safeguard your computer, your business, and you.

SafePC has evolved from a program which secures your computer from unauthorized programs from running in your computer. It is armed with an AI to detect the spying capabilities of the unknown programs. SafePC V4.01 real-time active defend protects your privacy and confidential information from hackers. However, this concept does not work any more due to explosive development of software programs. Hence, we developed a new concept for it.
Feel free to contact us for more details on how our solution works and helps you and your business.

SafePC Features and Benefits
1) Have a clear view of your entire computers asset
2) Knowing which assets you have, where they are, and their configuration
3) Keeping track of any changes in real time
4) Monitoring each system health
5) Provide audit report anytime
6) Monthly, weekly and daily reports.
7) List, search and view your computer asset anytime
8) Defending against unauthorized access, hacks and attacks activities
9) Defending against known and unknown virus, spyware and malware
10) Keeping it safer from new and custom make virus, malware and spyware
11) Managed by our professional team

Why do I need SafePC?
SafePC is designed for home, office and you. Below are some scenarios which show why you need SafePC.
1) Tracking and Managing all my computers hardware
- Usually, before we paid for it, we look at the configuration. However, after we bought it, we seldom check it and also hard for most of us to remember and to double check that everything is still the same inside. When we have to leave our computers in an open environment unattended, it is even more risky. When we get someone to services our computers, is the hardware configuration still the same after servicing? SAFEPC helps to track the number of units your have and its configuration.

2) Have someone hacks into my computers?
- Whether we are in front of our computer or not, hackers may come in and leave without our notice. However, hackers always need to run some applications developed by themselves or third parties, which normal anti-spyware may not be able to capture it. SAFEPC helps by monitor all running applications.

3) Have someone install unauthorized software in my computer?
- There are many questions for this and everyone have the fear for it. Viruses have give most of us a hard time and spywares are something where we all fear most. We always wonder whether we have got infected by virus or have we being spy on. Have someone I know put a spyware on my computer? Most anti-virus and anti-spywares works on known basis which in most case, a wide spread infection. A virus or spyware can be written to target you only. It destroys itself after completing it task. Hence, it goes undetected. SAFEPC helps by monitor all running applications.


Faq
Will SafePC intrude my privacy?
SafePC will not capture and log any activities and content. Hence, it will not intrude your privacy.

What operating system does SafePC support?
We have tested it on Windows XP, Windows Vista and Windows 7.

Agent VS Agent-less
SafePC is an agent module. Agent module is more powerful as it run on the computer itself. Agent-less module required the computer to be open and forever present on the network. Hence, it is open to hacker for hacking anytime. Agent-less module has limit capabilities as it is restricted by information broadcasted by the services pre-installed by the OS.

Do SafePC need my administer password?
SafePC does not need you to provide all your computers administer password. It is very risky to disclose and store all your computers administrators' password in one place.

Our awards
SafePC V4.04 and below received a number of awards. We vow to keep it up. Below are a few of them.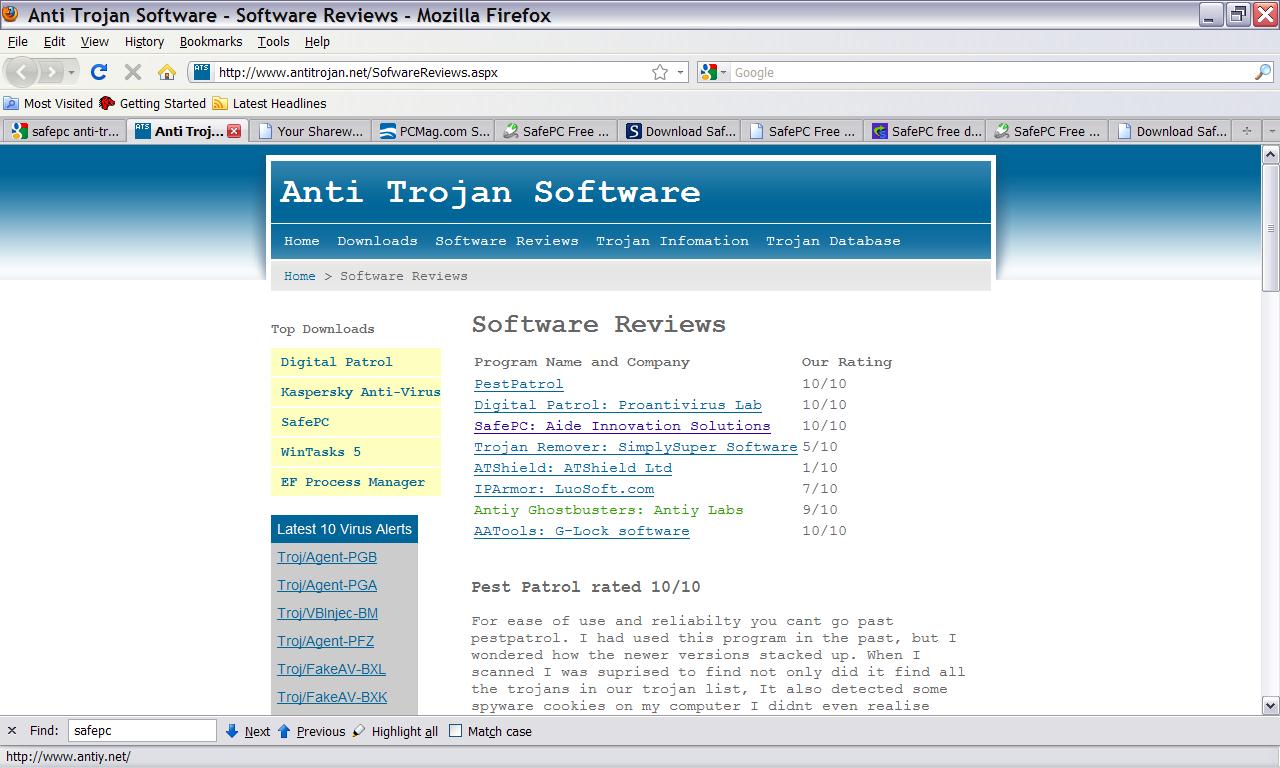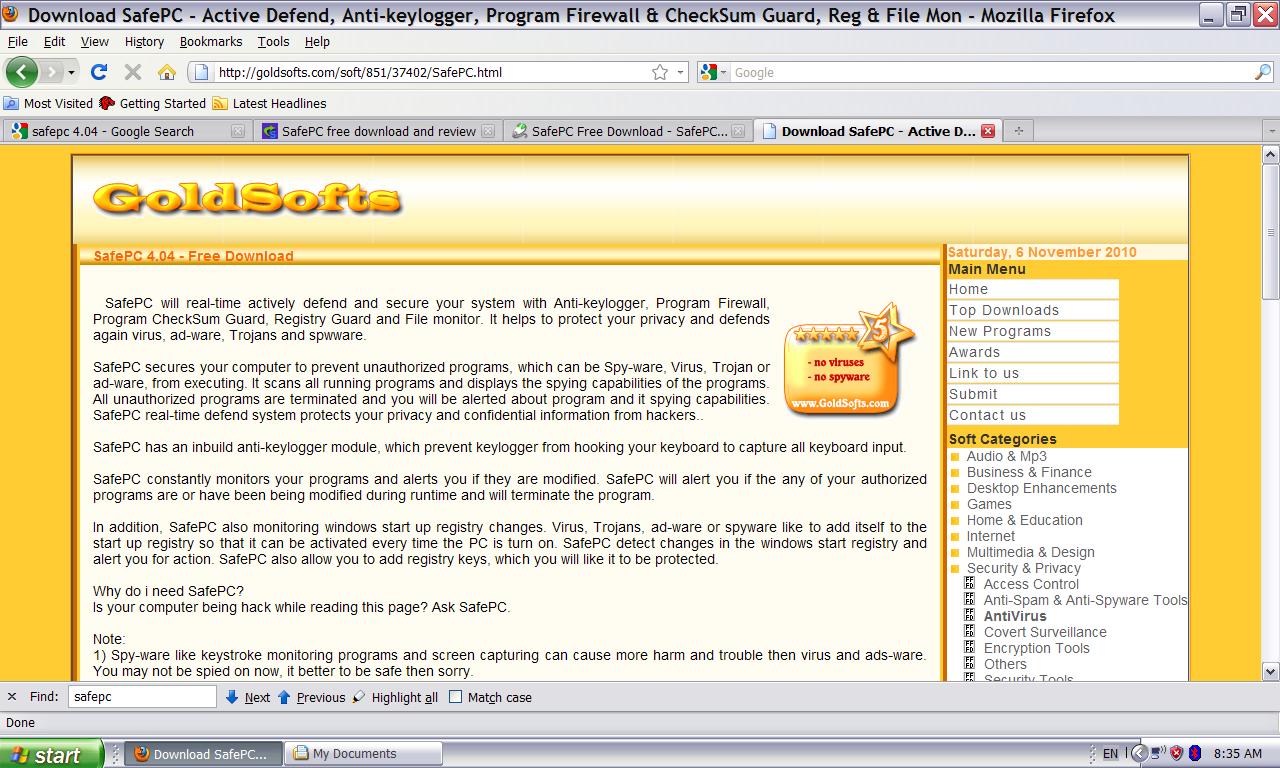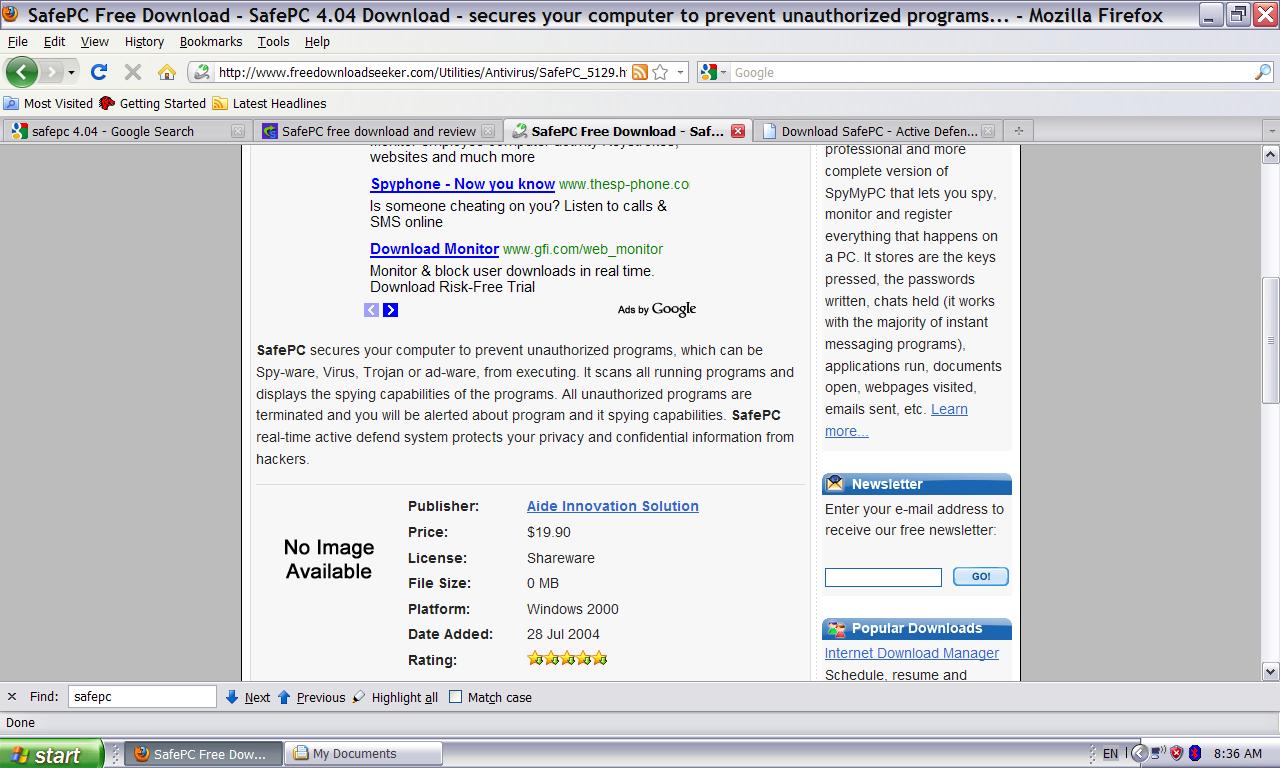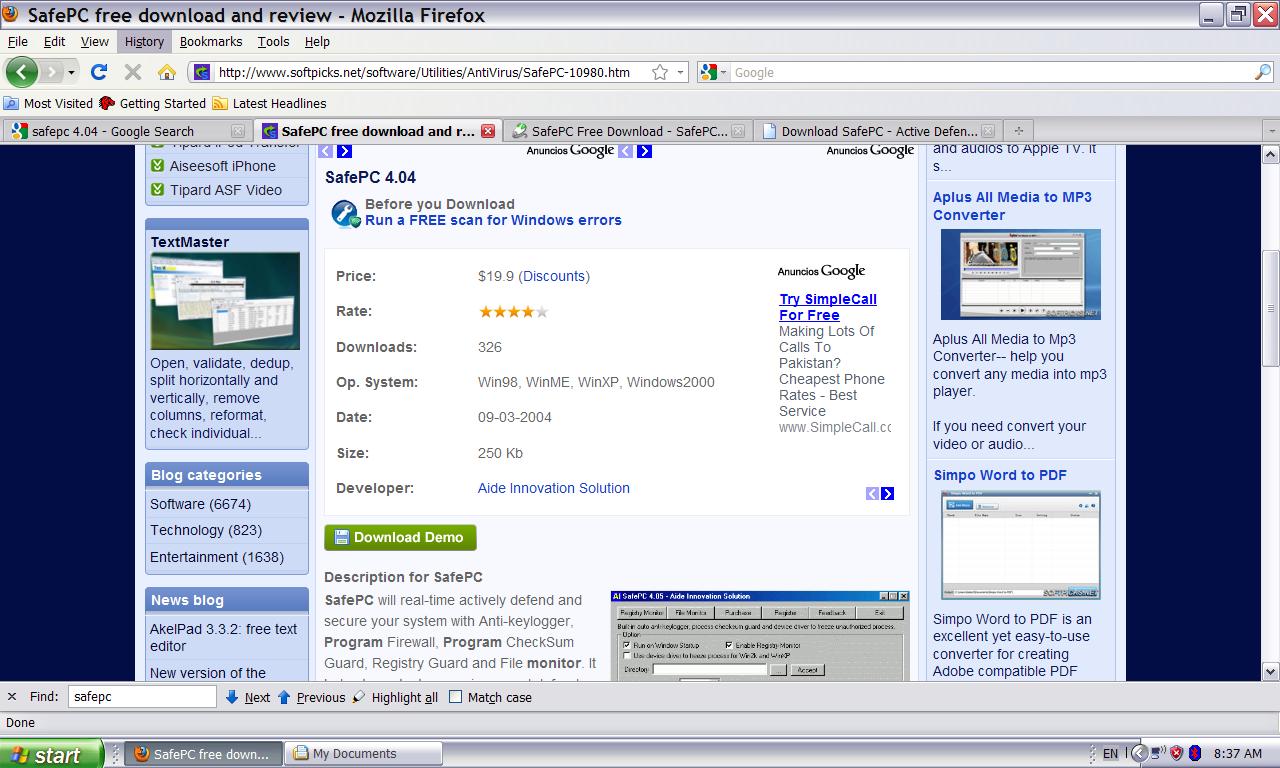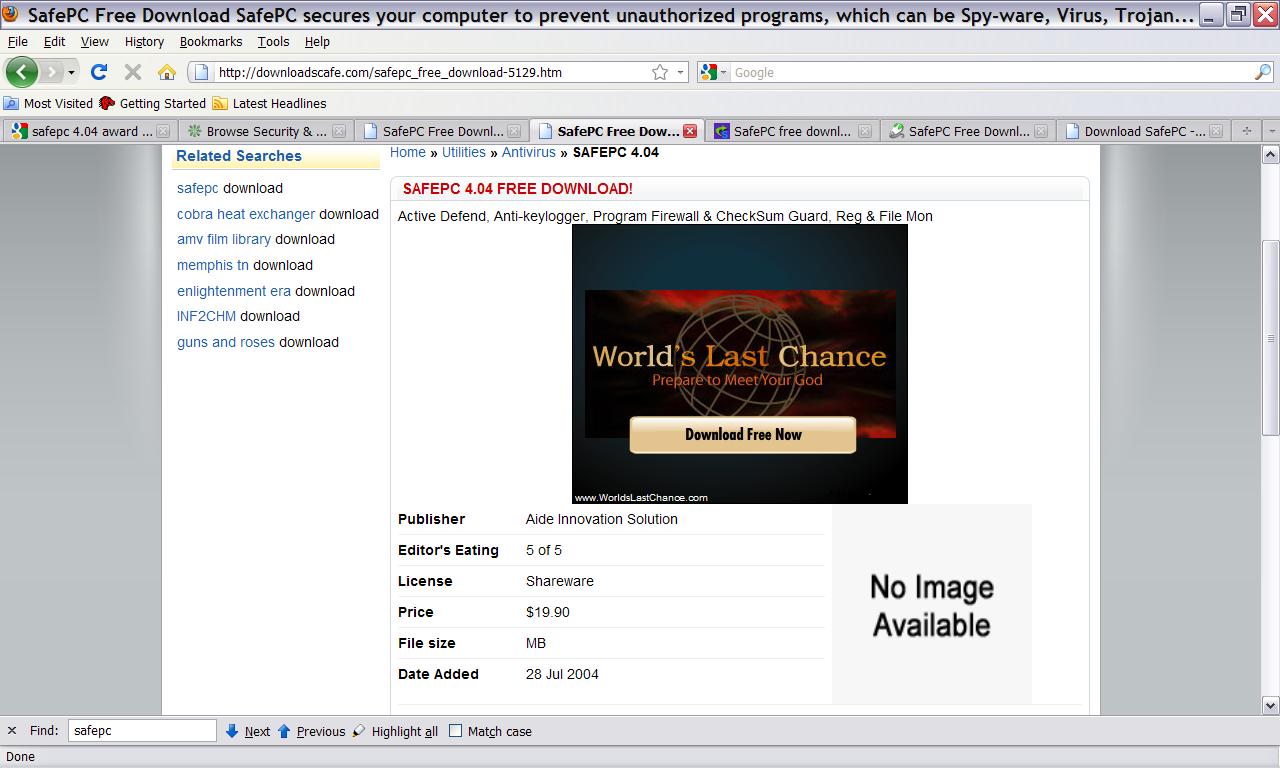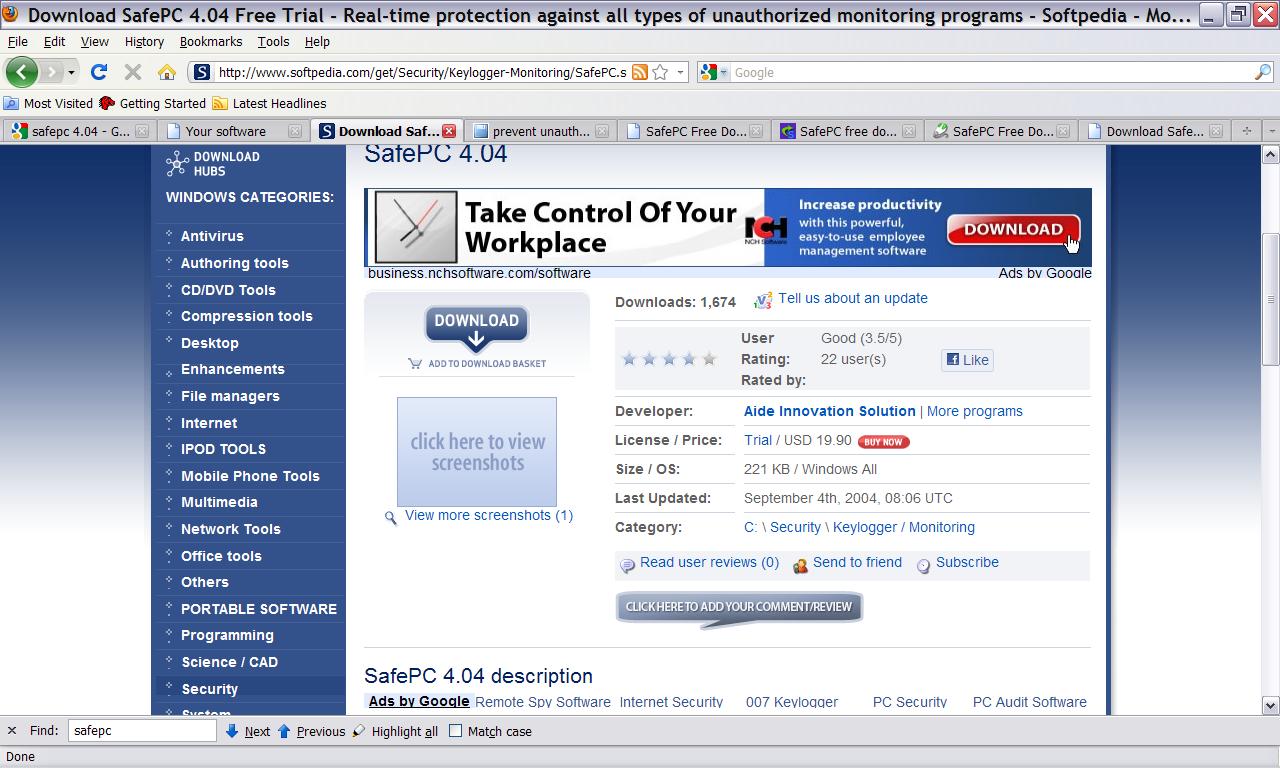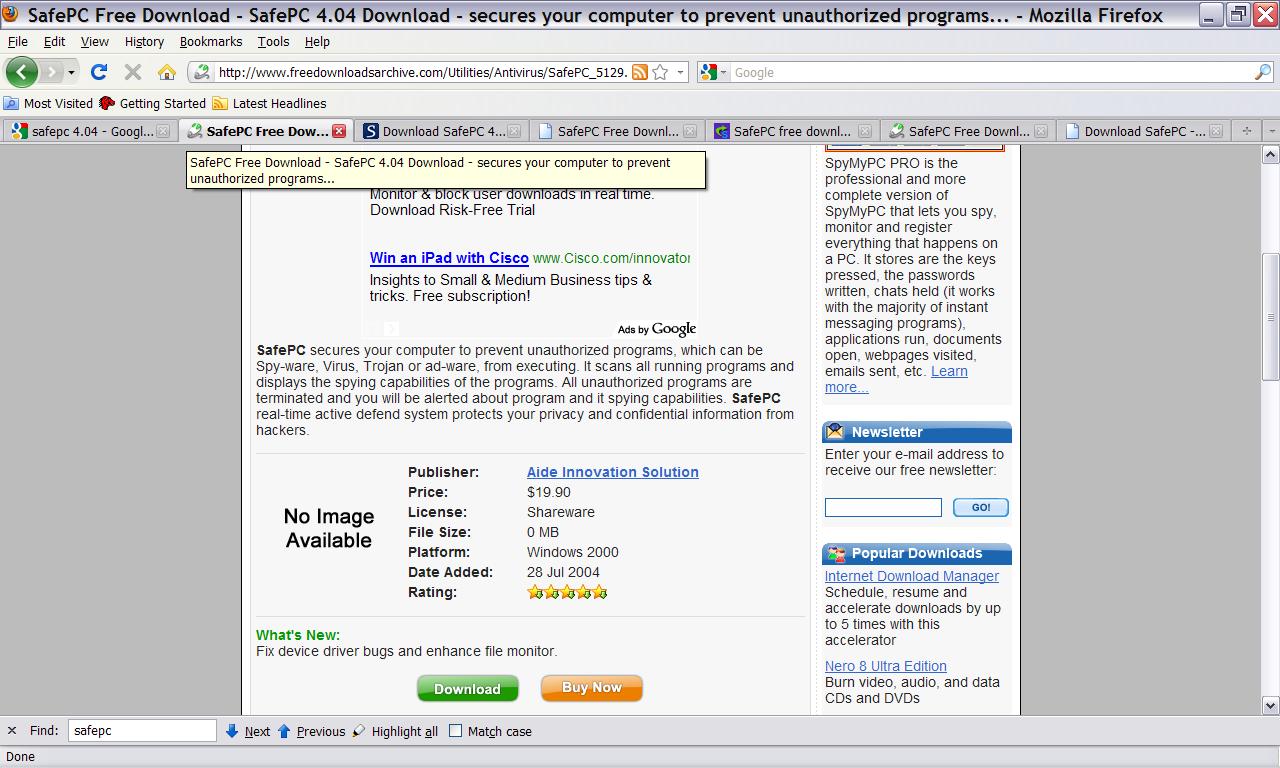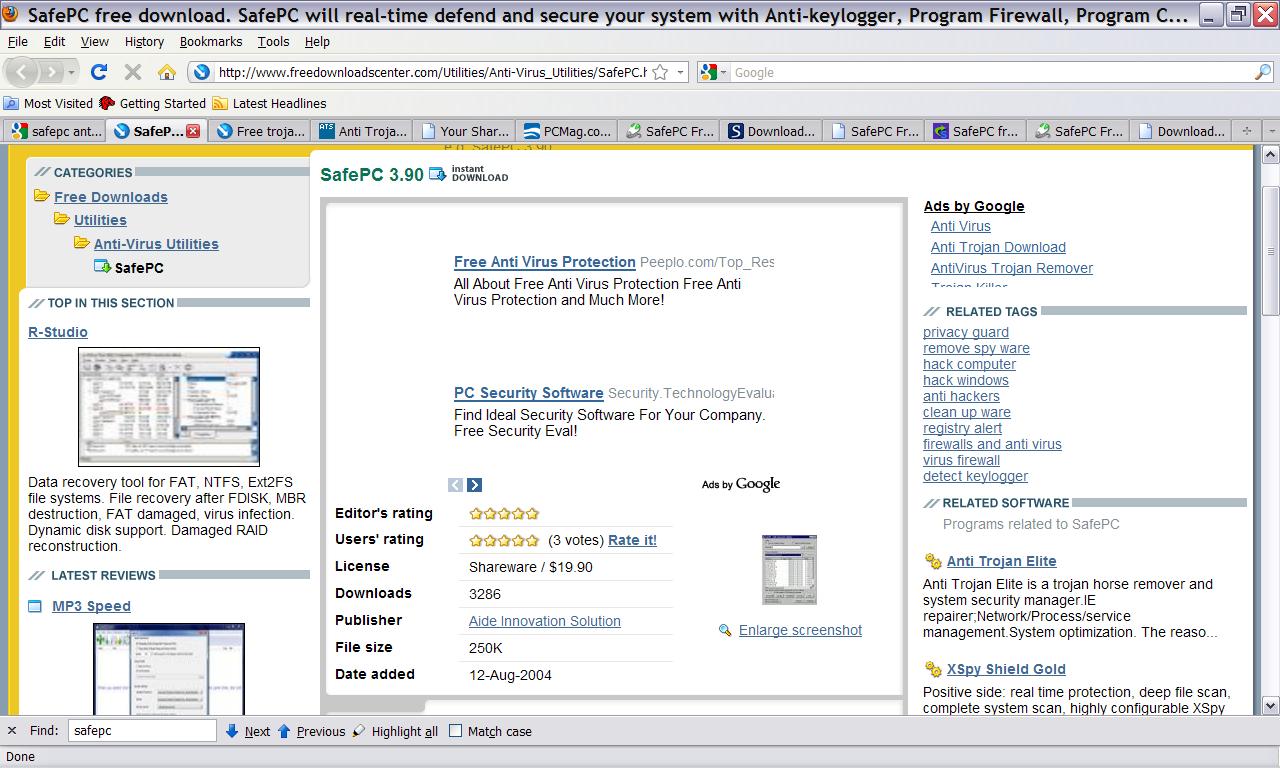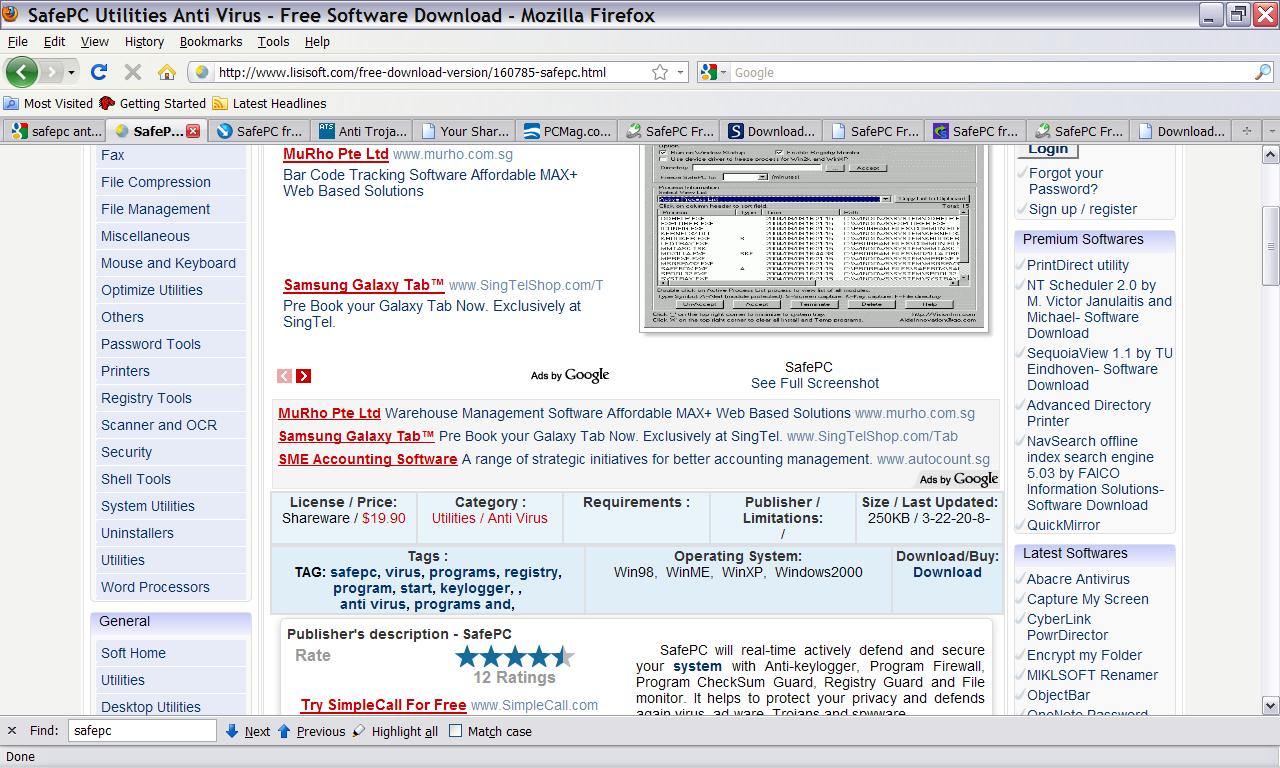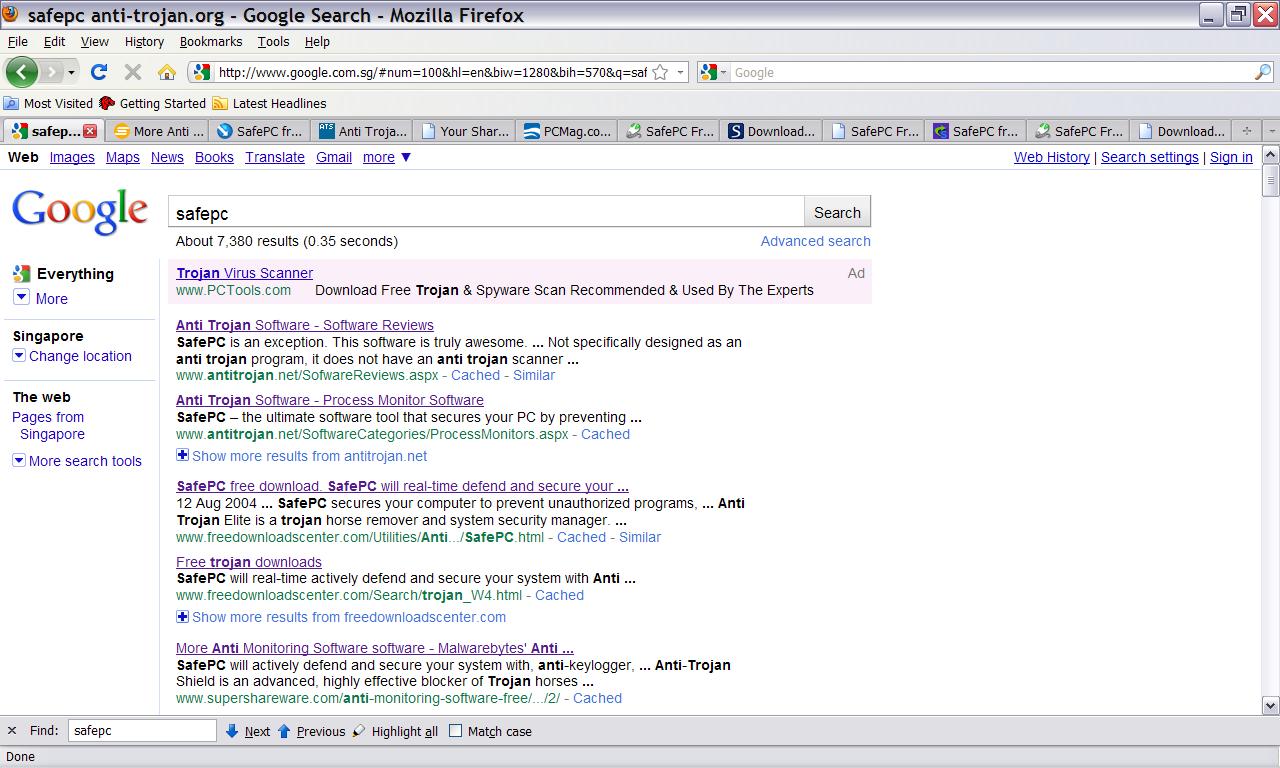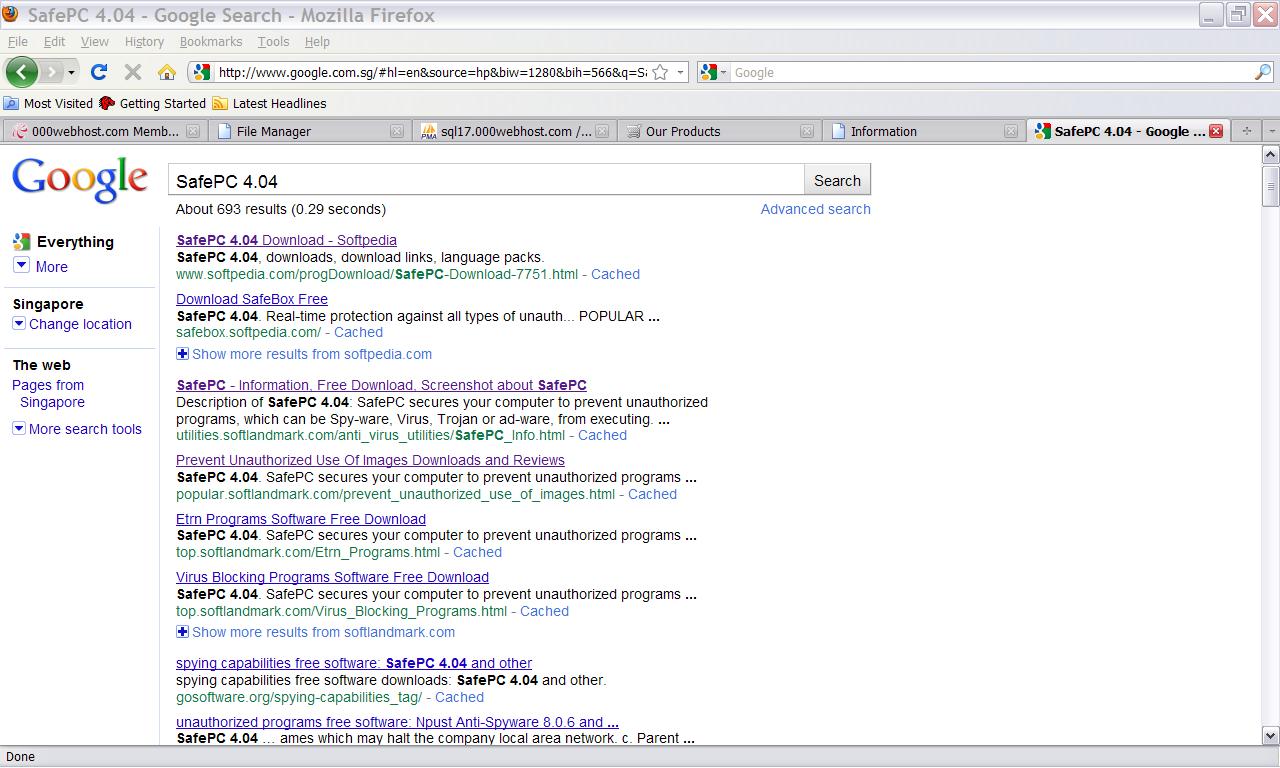 There are no products to list in this category.